Looking for a Landscape Designer In Houston Texas?

Call Sean at 832-599-8260
Free In Home Professional Consultation
100% Satisfaction Guaranteed!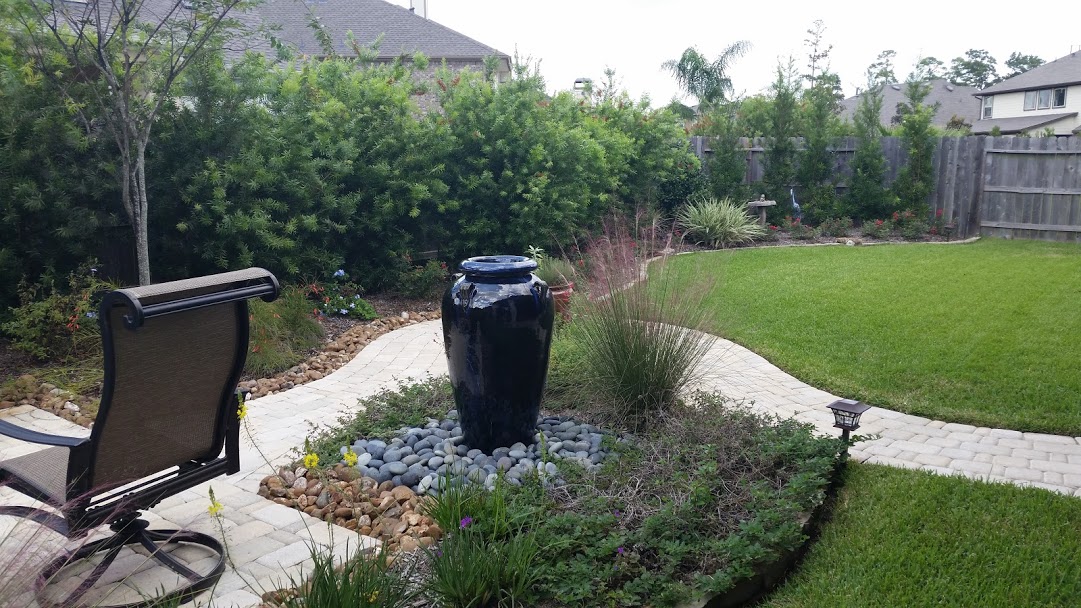 Houston Landscape Design, Residential Garden Design in Houston Texas
Houston Texas Landscape and Design... Why Our Customers Are Happy With Us!
When looking to landscape your Houston home, one of the most overlooked items is actually developing a landscape design.
It is easy to drive around and see plenty of homes in Houston, that were not master plan landscapes.
So what are some key things to look for when selecting a landscape designer for your home.
Of course #1 is experience and schooling. How long has the Landscape Designer been designing? What is his or her knowledge of plants?
Did they actually go to a formal school for Landscape Design or Management?
My name is Sean Summerlin. I have been installing beautiful landscapes for over 20 Years. I am a Professional Landscape designer.
Many people ask me what is the difference between a landscape designer and a landscape architect? I would say of course it depends on the person.
An architect in many cases looks at things in a more formal way. The difference in a Houston landscape Designer  like me is presenting the Landscape in a more natural Format.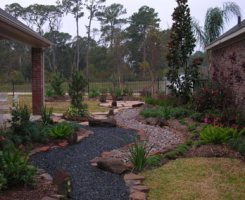 Your Expectations from a Professional Houston Landscape Designer!
Of course if someone is looking for a landscape designer to install a formal landscape, that is one thing. But, I would say the majority of homeowners want a more natural Houston landscape.
Are their situations where formal lines look better? Yes! Especially in formal landscapes, such as Rose Gardens and Pergola Gardens.
Of course another aspect to look at when selecting a landscape designer for your Houston home, is what type of software does he or she use.
I have seen many types of software in the market for landscape designers, but I use one of the leading software apps that is available for landscape designers.
When I take time to draw you a design, I look at many different aspects of your Houston home.
I try to tie in your landscape with the theme and look of your home. Many times even tying in different aspects of the interior of your home with your Landscape.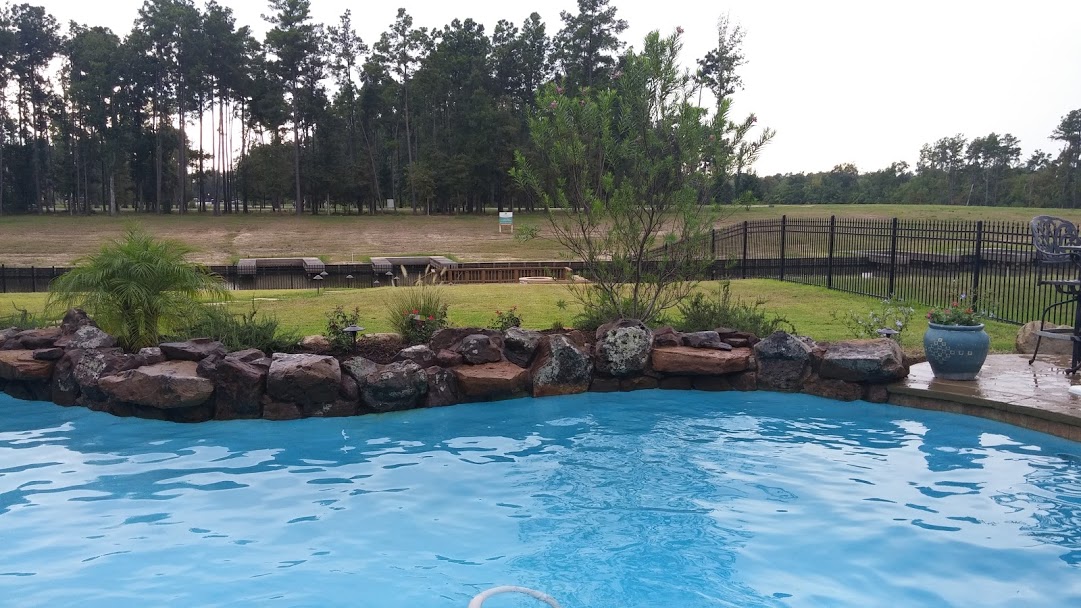 I also consider items such as sitting areas, recreational areas, meditation areas, and if you have pets how to install the landscape.
If you have children I take time to make sure your children will have a comfortable environment for them to live in.
As a landscape designer, I understand this is a investment for you and I want it to last. On most landscapes if it is in the budget I recommend some type of Outdoor Sitting or entertaining area or other covered structure. This really ties in the home setting with the Landscape Setting.
One thing to think about when you starting looking for a landscape designer to landscape your home, is some type of water feature.
It could range from a simple birdbath, to a luxuriant waterfall, or even a ornamental pond.
I cannot overemphasize the importance of a Master Plan to start with.
Above are just a few items that help you to see inside of my mind and what I think of when designing your landscape.
For A Free Consultation
Call Sean at 832-599-8260